FREE 101 Ready Made Excel Templates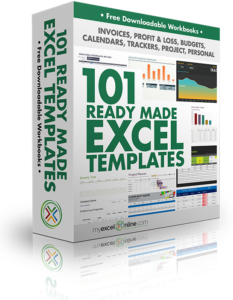 Đây là những mẫu Excel được thiết kế sẵn cho đa nhu cầu từ lập lịch đến kế hoạch chi tiêu tài chính, sản xuất, quản lý huấn luyện,…
What's it about?
Dive in and start using these free Excel Templates!
Excel Templates are a great way to get organized, get inspired and learn Excel. With 101 templates at your disposal, you can choose from a variety of categories including, Budgets, Planners, Lists, Invoices, Calendars, Gantt Charts, Accounting, Personal, and so much more.
What are you waiting for? Work with Excel easier and faster than ever before.
How to get it
Please ensure you read the terms and conditions to claim this offer. Complete and verifiable information is required in order to receive this free offer. If you have previously made use of these free offers, you will not need to re-register. While supplies last!
Download: FREE 101 Ready Made Excel Templates